Policies
WE ARE FOLLOWING ALL COVID MANDATED RULES & REGULATIONS. WE ARE PROVIDING A CLEAN AND SAFE ENVIROMENT FOR OUR CUSTOMERS AND STAFF. Please follow all posted rules!
All dress codes and rules apply. This is a partial list:
No hoodies
No solid tees of any color
No hats on the skating floor except for medical devices adequately secured under the chin
No midriff tops or sleeveless undershirts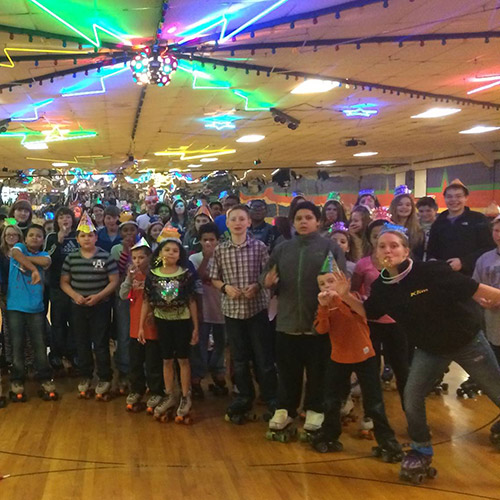 We reserve the right to refuse admission to anyone we feel is improperly dressed.
Please remember there is NO smoking, gum, tobacco chewing, video taping, photographs of the skating floor or outside food allowed in the building.
NO spectators are allowed in the building except for parents with their children, grandparents, and preschoolers under 4 years of age. You must have skates on to go onto the skating floor.